Agrilaser® Handheld
Professional Handheld Bird Laser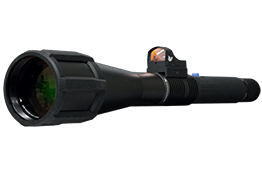 Birds perceive the green laser beam as a physical danger which is coming towards them. The only alternative to avoid being hit is flying away. This is the same reflex when birds fly away when a car approaches. The Agrilaser® appeals to the survival instinct of the bird. After systematic use, the birds will consider the area in which the Agrilaser® is used as unsafe and will not return.
Uses: Large outside areas including orchards, vineyards, farm fields, land fills, marinas, aircraft hangars, shipping vessels and more
Model Range
The Agrilaser Handheld comes in two models with different laser output power: Agrilaser Handheld-100 and -500. Choosing the right model is essential in order to generate a laser projection with sufficient contrast for effective bird dispersal.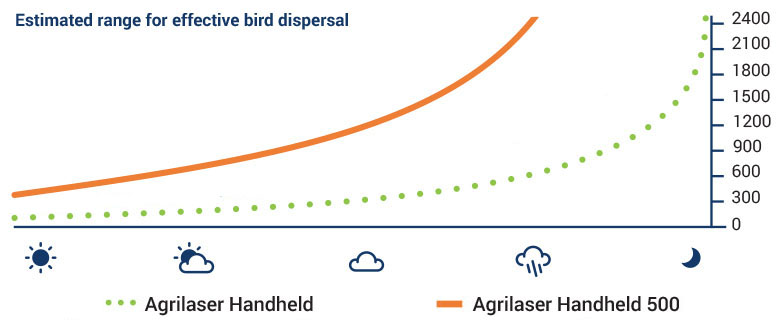 Please note: Bird Control New Zealand takes laser safety seriously. A laser permit is required to legally use Class 3B handheld lasers in New Zealand and we ask our clients to comply with the following

- Our handheld lasers are professional bird control lasers. They are available to professionals such as pest controllers and commercial users only.
- Handheld bird laser devices are supplied by the Bird Control Group, Netherlands. Clients are required to hold a permit to import and use handheld lasers.
- Completion of a laser safety course is required. This course is available free-of-charge to all Bird Control New Zealand bird laser clients.

Please contact us for more information.