Terms and Conditions
Our Terms & Conditions of Sale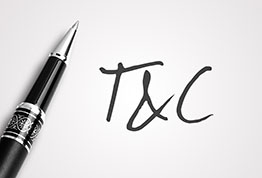 Definitions
The following Terms and Conditions apply to all users of this website (www.birdcontrol.co.nz) and the products and services offered on it.
In these Terms and Conditions, the terms "We", "Us" and "Our" refer to Bird Control New Zealand. "You" are the user of this website (and "your" has a corresponding meaning). The term "Customer" refers to the person or company purchasing goods and/ or services offered on this website.
Customer Acknowledgement
The Customer acknowledges agreement with these Terms and Conditions by the placement of an order to purchase products or services from Bird Control New Zealand.
If you do not accept these Terms and Conditions, you must refrain from using this website and from purchasing any products and services offered on it.
Contract of Sale
The contract of sale is between the entity named on the invoice (the "Customer") and "Bird Control New Zealand.".
All goods are supplied on these terms and conditions only and no person in the employment or otherwise as agent for Bird Control New Zealand has any authority to supply goods on any other terms and conditions or to vary these terms and conditions in any way whatsoever. Previous dealings shall not vary or negate these terms and conditions in any respect.
Prices
All prices are quoted in New Zealand Dollars and include New Zealand Goods and Services Tax (GST).
Bird Control New Zealand reserves the right to change any price quoted without notice at any time.
Order Processing
Customer orders accepted by us are confirmed by email, mail or telephone.
We process and ship all goods after the Customer has made payment in full.
We reserve the right to cancel unpaid orders after 14 days.
If an item is temporarily out of stock we will notify the Customer with the approximate shipping date. If the Customer does not accept the shipping date, the Customer may cancel the order by notifying us in writing within three (3) days.
Payment
Payment can be made by credit card, direct bank payment, cheque or cash on pick up. Our bank account is Easy Technology Solutions Limited T/A Bird Control New Zealand, account number 02-0874-0275478-000 (Bank of New Zealand). Please make cheques payable to Easy Technology Solutions Limited and send to


Bird Control New Zealand




PO Box 6690




Upper Riccarton




CHRISTCHURCH 8442




NEW ZEALAND.


Payment by cheque will not be considered payment until it has been fully cleared through the banking system into our bank account.
Delivery Charges
Shipping cost for all Customer orders depends on order size and weight. We will include shipping cost as part of our quotation.
International orders: We will include international shipping cost as part of our quotation.
Delivery
Orders to main areas in NZ should arrive within two business days and orders to smaller and rural areas usually take a day longer. Please inform us if your order has not arrived after 5 business days.
Bird Control New Zealand shall not be held responsible or liable in any way for delays or defaults in delivery of the order or any part thereof nor for any direct or consequential loss or damage arising there from.
Risk in any goods supplied shall pass to the customer at the point of delivery. The Customer, upon taking delivery of the goods, shall immediately examine the goods and give written notice to us of any defect within five (5) days of such date, failing which the goods shall be deemed to have been delivered in good order and condition and accepted by the Customer.
If the Customer fails or refuses to take delivery of the goods, then in addition to all other rights and remedies of Bird Control New Zealand, the Customer shall be liable for all loss and damage including consequential loss and damage suffered or incurred by Bird Control New Zealand as a result thereof. Bird Control New Zealand, at its discretion, may charge a restocking fee of up to 25% of the purchase price.
Damaged Items
All items are thoroughly checked before dispatch.
Bird Control New Zealand shall not be held responsible for damage or loss to goods in transit. Our couriers and freight contractors cover all items in transit. If you find an item being damaged please contact the courier company immediately.
Returns and Exchange Policy
The Customer has specific legal rights under the New Zealand Consumer Law in respect of goods and services purchased from Bird Control New Zealand ("Consumer Guarantees").
Bird Control New Zealand is committed to customer service and customer satisfaction. In addition to the Consumer Guarantees, we provide a 30 day Conditional Customer Satisfaction Guarantee with our products which allows you to return or exchange a product within 30 days.
Conditional Customer Satisfaction Guarantee
The 30-day period starts when you receive the product. If you decide to return a product purchased from us during the 30-day period we will gladly refund the purchase price less any shipping charges and restocking fee. The restocking fee is 15% of the purchase price of the returned goods.
Presentation of the purchase receipt and a return authorisation number are required for all returns. Please contact us to obtain your return authorisation number

before

returning any goods. You must return your goods within the vailidity period of your return authorisation number, e.g. seven days. Returns without valid return authorisation number will incur a 20% restocking fee.
We cannot accept returns after 30 days.
Refunds are made if goods are returned in original and resalable condition with all packaging, manuals and registration cards.
Some items are not returnable under any circumstances. These include all consumables and all special purpose (i.e. customized hardware and/ or software) or special order goods. Special order goods are goods that are not in stock at the time of an order and therefore especially ordered to meet a Customer order.
Returned items that are missing parts or are not in new condition may not be accepted by us or will be charged a restocking fee at our discretion which exceeds the minimum restocking fee of 15%.
Return shipping charges are the responsibility of the customer and will not be refunded.
Damage due to improper packaging or loss of goods is at the risk of the Customer and may result in the refund being declined. We recommend using a track and trace shipping option only. Track and trace is available from most freight companies.
Warranty
In addition to the Consumer Guarantees, all products sold by Bird Control New Zealand are covered by the manufacturers' warranty that accompanies the product(s).
Bird Control New Zealand makes no additional or independent warranty in addition to the Consumer Guarantees or those offered by the manufacturer of a product.
Accounts
Payment for new customers is due in full upon delivery and/ or completion of work until such time that an account is setup.
Payment of approved credit accounts is due on the 20th of the month following invoice date. Interest on overdue accounts is charged at the rate of 2% per month and shall accrue on a daily basis starting from the due date. All costs incurred in the recovery of any overdue amount including debt recovery and/or collection, commissions, Court and legal fees will be payable in full by the customer.
Risk and Title of Goods
All goods shall remain the sole and absolute property of Bird Control New Zealand as legal and equitable owner. The Customer shall hold such goods as bailee only until such time as the full price is paid by the Customer.
The Customer shall be liable in respect of any loss or damage to the goods during such bailment.
Default
If the customer fails to comply with any of these Terms and Conditions, becomes bankrupt or is put into receivership, liquidation or statutory management, Bird Control New Zealand is entitled to cancel any orders already made and any credit accounts conducted by the customer and all money owing to Bird Control New Zealand by the customer will become immediately due and payable. Bird Control New Zealand will be entitled to recover from the Customer any losses, damages, costs, interest, fees, charges (including handling charges payable by the Customer) and expenses incurred by Bird Control New Zealand as a result of the Customer's default and the subsequent cancellation of such order by Bird Control New Zealand.
Purchase for Business Use
For any purchase for business or commercial use (as defined in the Consumer Guarantees Act 1993), the consequential loss provisions of the Act do not apply.
Laws and Limitation of Liability
Bird Control New Zealand will under no circumstances, except where the consumer guarantees apply, be liable for lost profits, loss of business or other consequential, special, indirect, or punitive damages, even if advised of the possibility of such damages, or for any claim by any third party except as expressly provided herein. Bird Control New Zealand will not be liable for products or services not being available for use.
The customer agrees that for any liability related to the purchase of products or services, Bird Control New Zealand is not liable or responsible for any amount of damages above the aggregate dollar amount paid by customer for the purchase(s) under this agreement.
If any parts of these Terms and Conditions shall be held to be illegal, unenforceable or invalid, the remaining parts shall continue in full force and effect. The laws of New Zealand shall govern these Terms and Conditions and Bird Control New Zealand and the customer hereby submit to the non-exclusive jurisdiction of the courts of New Zealand. The customer hereby waives any right they may have to claim that the above submission to jurisdiction is an inconvenient forum.
Feedback, Queries and other Questions
We appreciate your feedback and comments. Please use the 'Contact Us' link on our website and submit your comments or questions.
Disclaimers
Any claims for errors or unsatisfactorily work must be made within seven (7) days of issue of an invoice.
Bird Control New Zealand is only under an obligation to deliver goods and services in accordance with their general description, whether or not a special description may have been given or implied by law.
The customer acknowledges and agrees that Bird Control New Zealand has not given any representation or warranty as to the quality, state or condition of goods supplied, or that the goods are fit for any particular purpose.
All conditions, warranties and terms whether implied, statutory or otherwise are excluded to the fullest extent permitted by law.
Copyright
All information on this website is subject to copyrights owned by Bird Control New Zealand and other individuals or entities. Any reproduction, retransmission, republication, or other use of all or part of any document found on this site is prohibited, unless prior written permission has been granted by Bird Control New Zealand or the appropriate copyright owner. All other rights reserved.
This website includes links to other Internet sites. Bird Control New Zealand takes no responsibility for the content or information contained on those other sites, nor does it exert any editorial or other control over those other sites.
Accuracy of Information
Although every effort is taken to ensure the accuracy of the information contained within this website, Bird Control New Zealand cannot warrant or guarantee that the content of the website will always be current, accurate or complete.
If an error is made or a product is listed at an incorrect price, Bird Control New Zealand shall maintain the right to refuse or cancel any orders placed. If the order has been confirmed and charged to your credit card, Bird Control New Zealand shall immediately issue a refund.
Technical Issues and Security
Your use of this website and any associated services may be subject to interruption or delay on occasion. Due to the nature of the Internet and electronic communications, Bird Control New Zealand and our service providers do not make any warranty that the website or any associated services will be error free, without interruption or delay, or free from defects in design.
No data transmission over the Internet can be guaranteed to be secure. Whilst we endeavour to protect information within our control, we do not warrant and cannot ensure the security of any information which you transmit to us. Accordingly, any information which you transmit to us is transmitted at your own risk.
Hyperlinks
You may not publish or distribute any hyperlink to this website without our prior written permission in each instance. In consideration for any right granted by Bird Control New Zealand you will undertake to observe any terms and conditions we notify as a condition of our permission. This website may contain hyperlinks to third party websites ("external hyperlinks"). External hyperlinks are provided for your convenience only and may not remain current or be maintained. Bird Control New Zealand makes no endorsement of, and accepts no responsibility for, any content accessible through any external hyperlink. You are responsible for complying with any terms and conditions imposed by third party websites.
Changes
Bird Control New Zealand may update or revise these Terms and Conditions at any time. Changes to these Terms and Conditions will take effect immediately once they are published on this website. The user and customer shall be responsible for regularly checking these Terms and Conditions for changes. If you continue to use this website after we post changes to these Terms and Conditions, you indicate your acceptance of such changes.
Last updated: 11 September 2017